If you're just starting out in Podcasting, there's no better way to gain traction than distributing your Podcast on Spotify.

Spotify has over 299 million listeners across 92 markets worldwide just waiting to discover podcasts like yours. We're the second most popular place to listen to podcasts in the world — and growing fast. Our podcast audience has nearly doubled since the start of 2019.
Listnr makes it super simple for you to do this :)
Step 1:
Copy your RSS Feed Link using the "Link" icon in Audio Gallery > Shows > All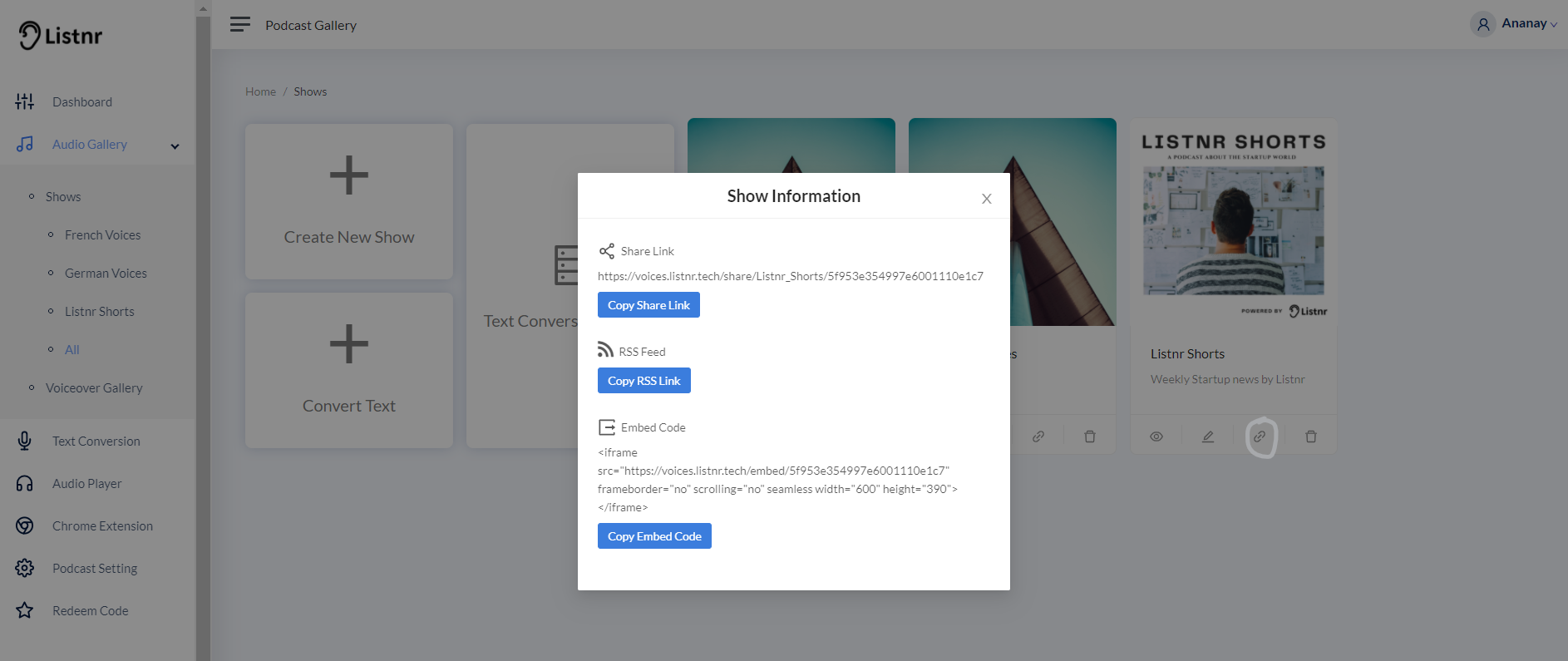 Step 2:
Go to https://podcasters.spotify.com/ and click on Get Started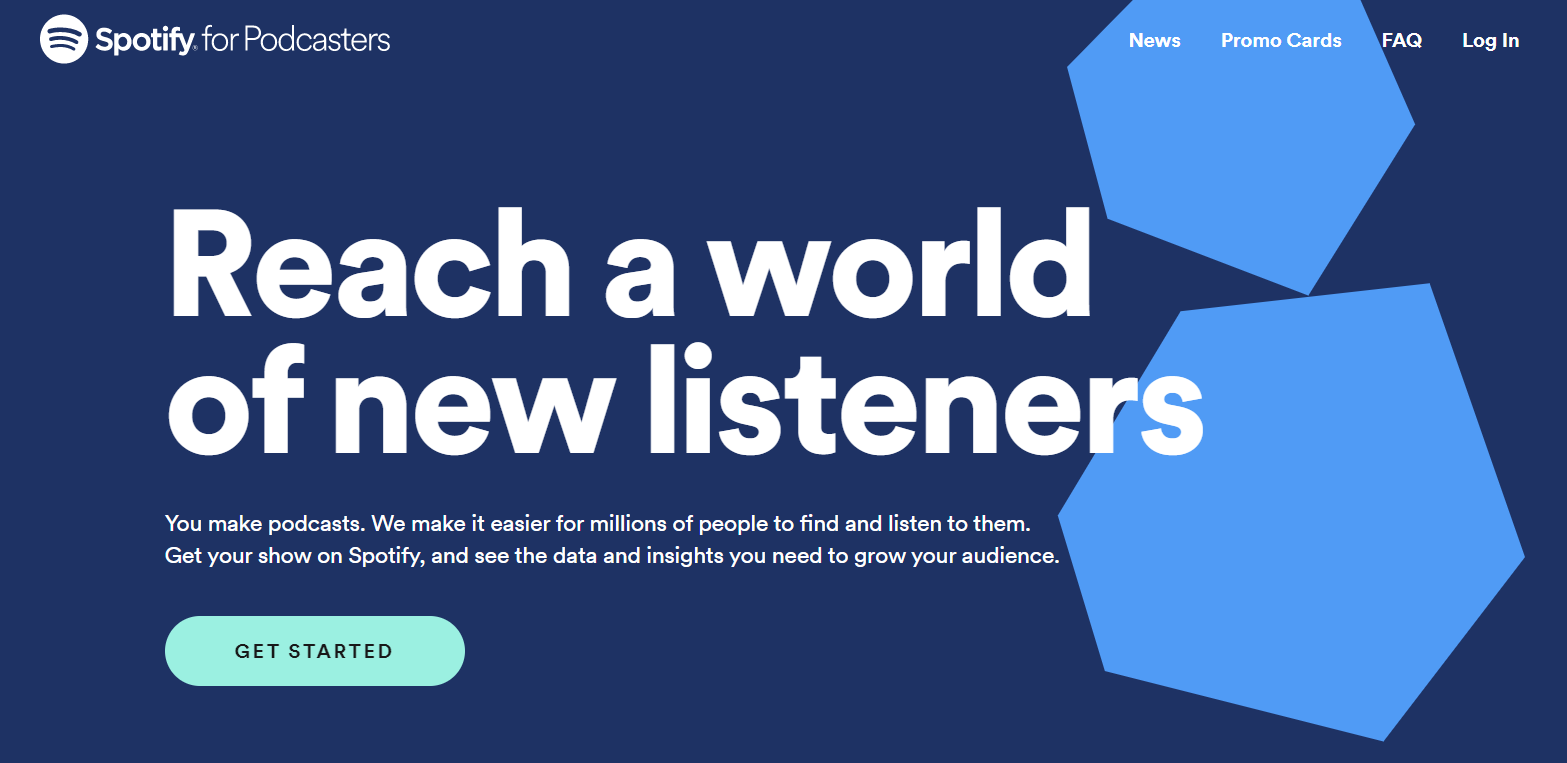 Once you've logged in, paste your RSS Feed link here: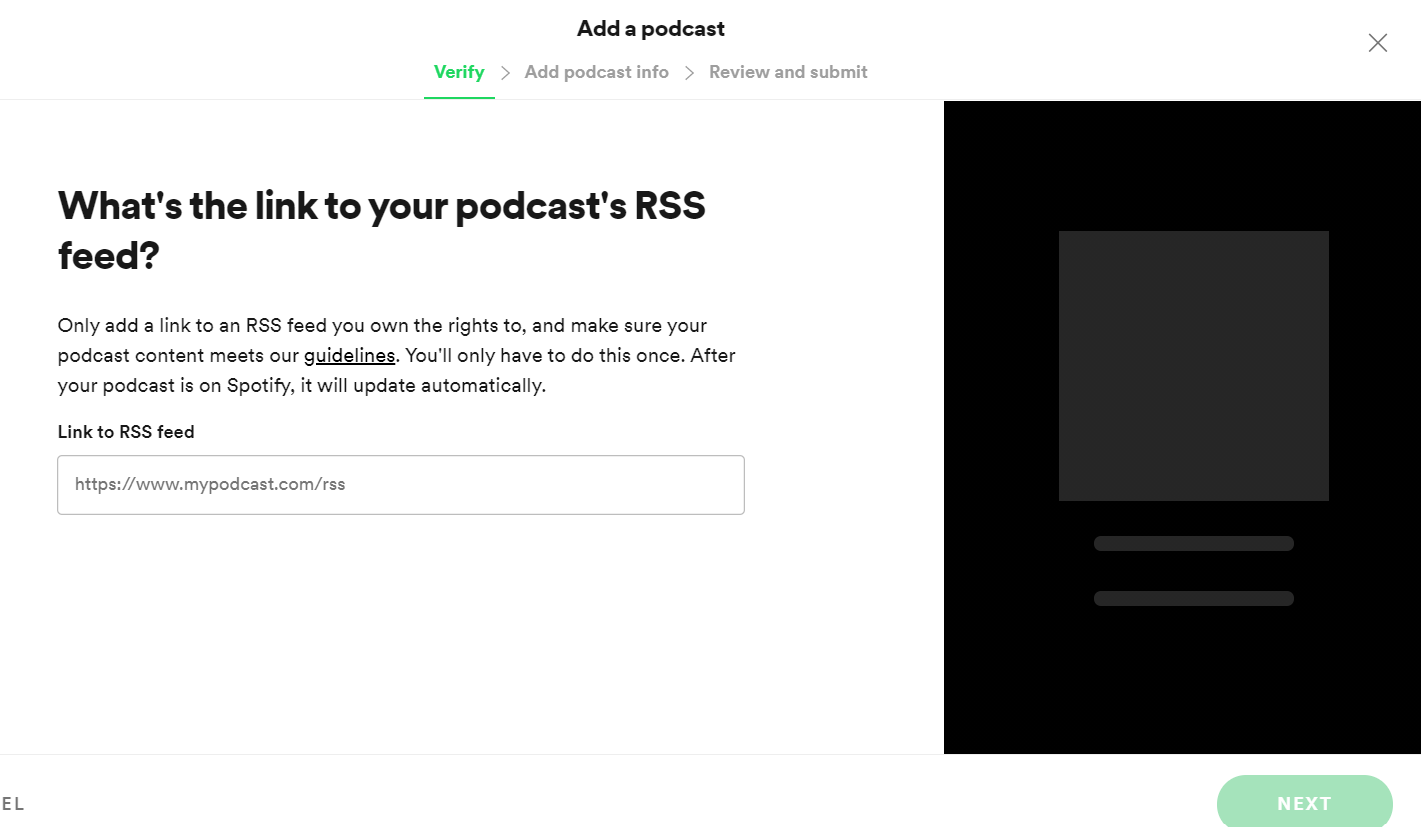 After pasting your RSS Feed link, you'll be able to claim your Podcast -
After confirming and clicking Next, you'll have to follow the process of adding your Podcast Info (Genre, Language etc) once that is done, you'll have your Podcast ready to go on Spotify Podcasts.
Congrats 🎉

Your Podcast in now on Spotify! 🎉

Feel free to reach out to support or email at support@listnr.tech for assistance.
- Team Listnr